How to make a slaw
So what is a "slaw"? At its core a slaw is a mixture of thinly sliced vegetables (sometimes fruits) mixed with a dressing. Once you understand the basics, you can build a slaw using what is seasonal, plus what will go well with your meal.
Here are some examples:
For fish tacos, a simple slaw of thinly sliced cabbage with lime, cumin, olive oil, and maybe some mayo or yogurt if you want the creaminess.
For a summer slaw that taste reminiscent of pickles, use a mix of veggies + something creamy, something acidic, and lots of dill!
For a refreshing and tangy slaw (kinda like that bagged "Asian slaw" you can get: Follow the "peanut sauce" dressing below – use sliced red cabbage, carrot, and bell peppers, and top it with sliced mango, peanuts, extra lime, and cilantro. (pictured to the left)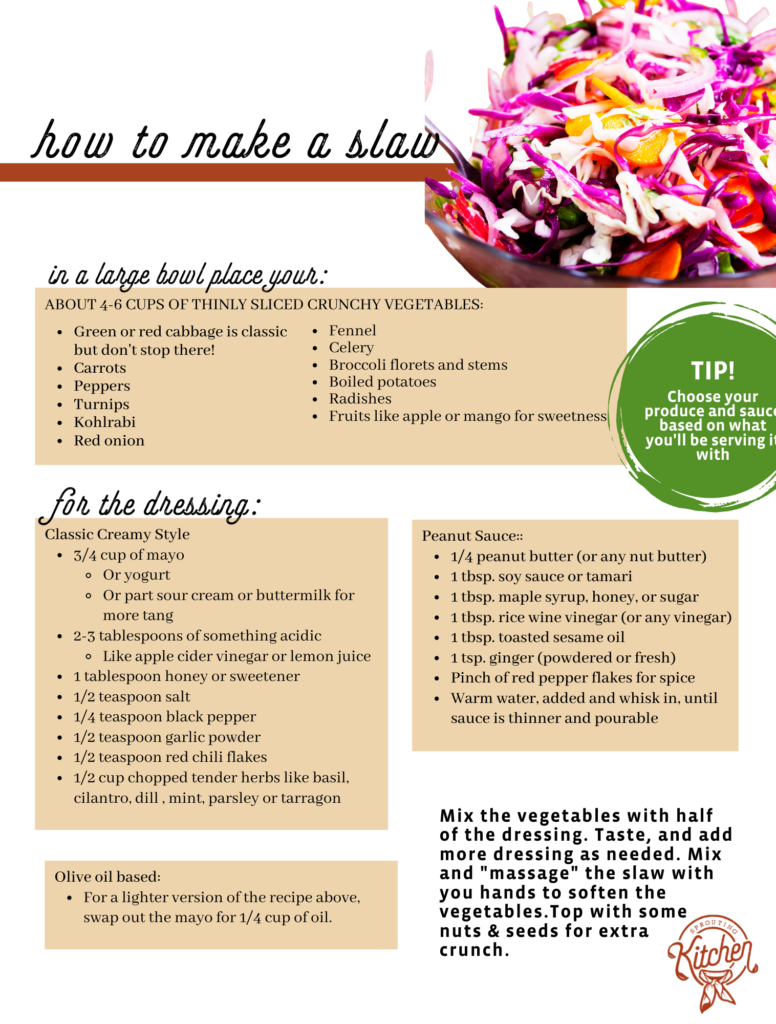 Did you make this recipe?
Tag @thesproutingkitchen on Instagram and hashtag #thesproutingkitchen OR send us an email with your recipe photo and feedback!