How to build a coconut curry
This dish packs a ton of flavor and comes together pretty easily with some curry paste, vegetables, coconut milk, and some garnishes! This is more a Thai style coconut curry than other types of curries.
Use the guide below to help you first create your own curry paste, either a red or green paste. You can also use a store-bought curry paste to speed things up! You'll want to saute the paste with a some oil to get the flavors going. Then add in your veggies – this is where you can highlight what is seasonal. Here are some ideas:
Spring: cilantro, bok coy, carrots, turnips, mushrooms
Summer/fall: zucchini, peppers, eggplant, tomatoes, Italian or Thai basil, sweet potatoes
Winter: winter squash, turnips
We like to finish the dish with some fresh herbs, lime, and maybe some peanuts!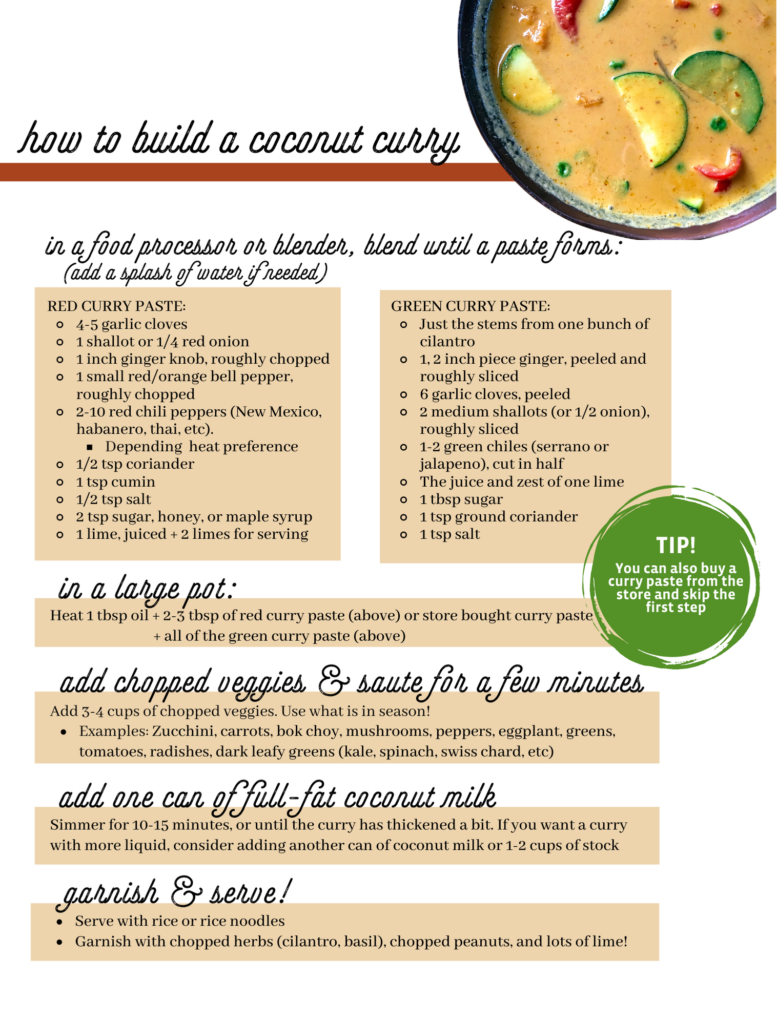 Did you make this recipe?
Tag @thesproutingkitchen on Instagram and hashtag #thesproutingkitchen OR send us an email with your recipe photo and feedback!