Let's start with some background
Some of the most valuable lessons I've learned about food, have been from hanging around farmers and plants. When I moved to Albuquerque, NM, I was a freshly minted Registered Dietitian. I wanted to learn more about growing food, so I joined FoodCorps, where I worked with schools to build school gardens, and incorporate nutrition and cooking classes. I was amazed to see how much my experience working with school gardens enhanced my knowledge of nutrition and community health.
After five years of learning about nutrition, I naively thought I knew everything about fruits and vegetables. I was quickly humbled, learning about things like the endless plant varieties. Carrots, corn, and even beans could be so many unique and beautiful colors, sizes, and each with its own unique taste. Leafy greens became so much more than spinach and kale – there was tat soi, sorrel, mustard greens, beet greens, mizuna, and so many other plants of green hues and bitterness. And I was able to experience a tiny, modest seed grow into a bountiful plant that could feed a community. There is not nothing like witnessing that transformation.
"It's about children cooking themselves, growing themselves. When kids grow it and cook it they eat it"

Alice Waters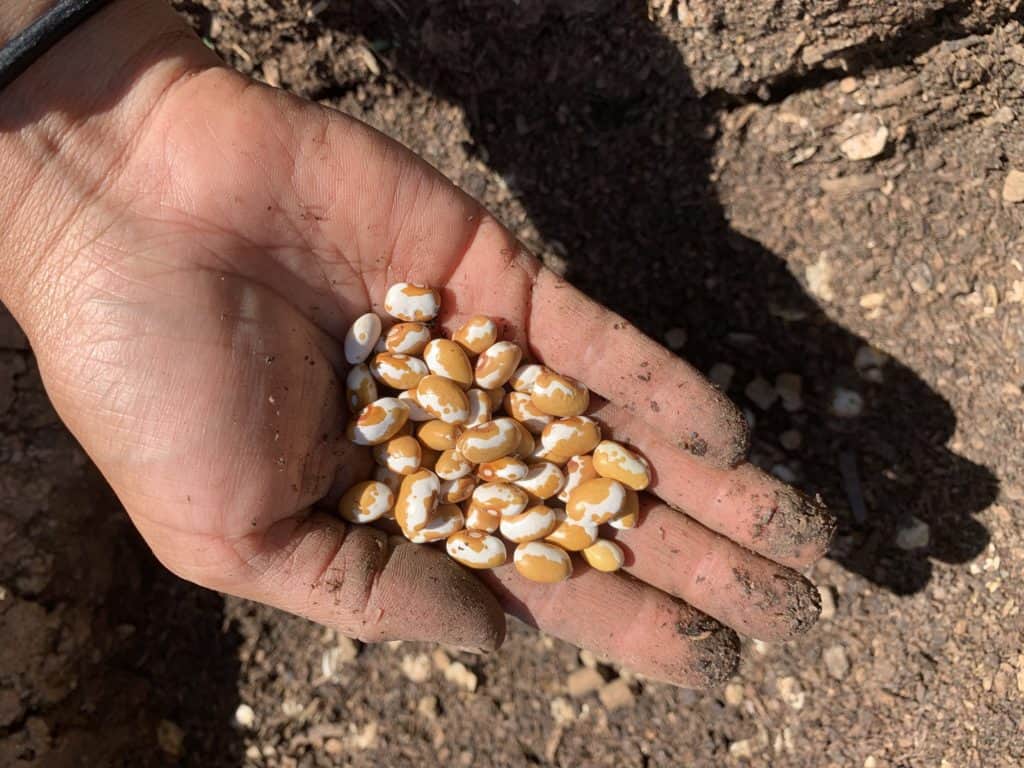 I watched this quote come to life. One of my the most meaningful experiences was watching one of my middle school students, who really had no interest in eating anything that came from ground. After he was given responsibility of taking care of a garden box of kale, he really took pride over the plants. When it came to harvesting, he wouldn't let anyone touch his plants and when we made a salad – he happily ate it and said he was going to bring his Mom to our family cooking event we were planning. As nutritionists, we can drown people in MyPlates, colorful pictures, and fun nutrition activities, but there is unique power in the experience of being around growing food.   
Welcome the Sprouting Kitchen
So where does the Sprouting Kitchen fit into all of this? There is promising data showing how influential garden experiences are to changing eating habits. I had seen it in my self, students, and the communities I worked with.I wanted to bring this "garden experience" to a bigger scale, and not just for students. If this theory worked with kids, then there was a good chance it could work with adults. I was also inspired by one of my favorite ABQ farmers …Lorenzo Candelaria, would always tell me to "bring my patients to the farm". At the time, I was working as an outpatient Dietitian, and would have loved to bring my patients to the farm, but that wasn't too feasible. That is where the idea of holding classes ON farms, where we could provide this experience for patients.
So WHY have the class on a farm?
It would be much easier to have the class in an indoor teaching kitchen – no wind, no unpacking a loaded car fill of equipment.
Surrounded by nourishing plants. Is there any place better to have a cooking class then under the shade of cottonwood trees, the backdrop of colorful plants, and a cool summer breeze? This close proximity to produce, means we'll have high quality and tasty produce for the recipes we'll cook. We want to make fresh produce and a "farm-to-table" experience accessible to all.
Learn from farmers, plants, and community. Know your farmer, become friends with your farmer! When we know who is growing our food, it creates a deeper connection with our food, and will help you create more positive eating habits. We will also discuss some basic principles of sustainability and how we can all help to contribute to a healthy environment for our community.
Being outside lowers stress hormones. We all could use an extra dose of sunshine in our busy, technology-laden lives. Studies show that being in nature can lower our cortisol (stress hormone) and even increase cognitive performance. We believe after a long day of work or busy week, being outside and cooking with friends is the perfect answer.