How to build a salad
Aaaah salad. I think salads get a bad rep for being boring, tasting bad, or too difficult to put together. So let's address that:
A salad can really be anything mix together in a bowl (i.e. fruit salad, grain salad) but let's stick with salads have some sort of leafy base. From there you get to choose your dressing, other produce, crunch, and protein. OR you can make a really simple salad with just greens and dressing – this is great as a side salad.
Salads should be a mix of what is seasonal + what's in your fridge/pantry. You can shop for things specifically for a salad, but it can also be a great way to throw things in a bowl and have a nutritious & tasty meal.
So I encourage you to use the guide below to build a tasty and beautiful salad! Bonus points if you can find some edible flowers (they make every dish beautiful and look x10 fancier!)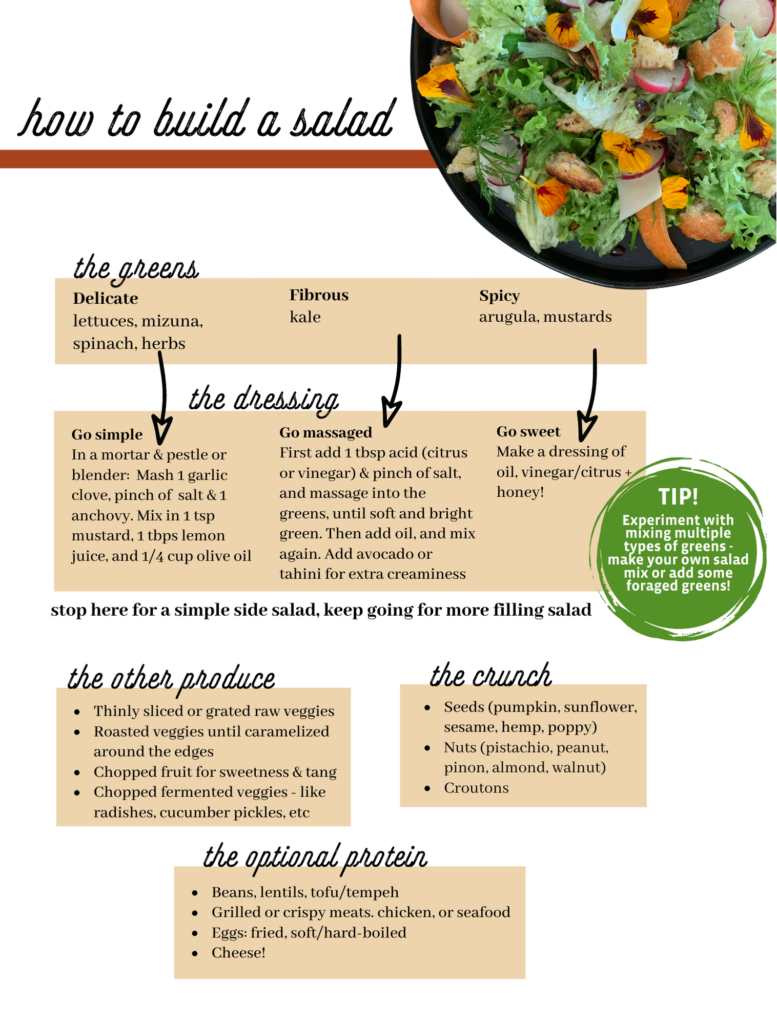 Did you make this recipe?
Tag @thesproutingkitchen on Instagram and hashtag #thesproutingkitchen OR send us an email with your recipe photo and feedback!