Oooh the versatile carrot. So many ways to eat them! You can chomp on them raw, cook them tenderly in soup, or bathe them in a tangy dip. But have you ever shredded carrots and paired them with a classic Middle Eastern spice blend?
Carrots + Middle Eastern Spices
This recipe started because if I am going to eat carrots raw, I prefer them shredded. It makes then much sweeter and not as overwhelming crunchy and earthy. I also had made a recipe from an Ottolengi cookbook Jerusalem, where he slow cooks eggplants with cumin, paprika, and cinnamon. If you've never tried cinnamon in a savory dish, believe me, it so delicious. Many parts of the world use cinnamon in savory dishes – give it try!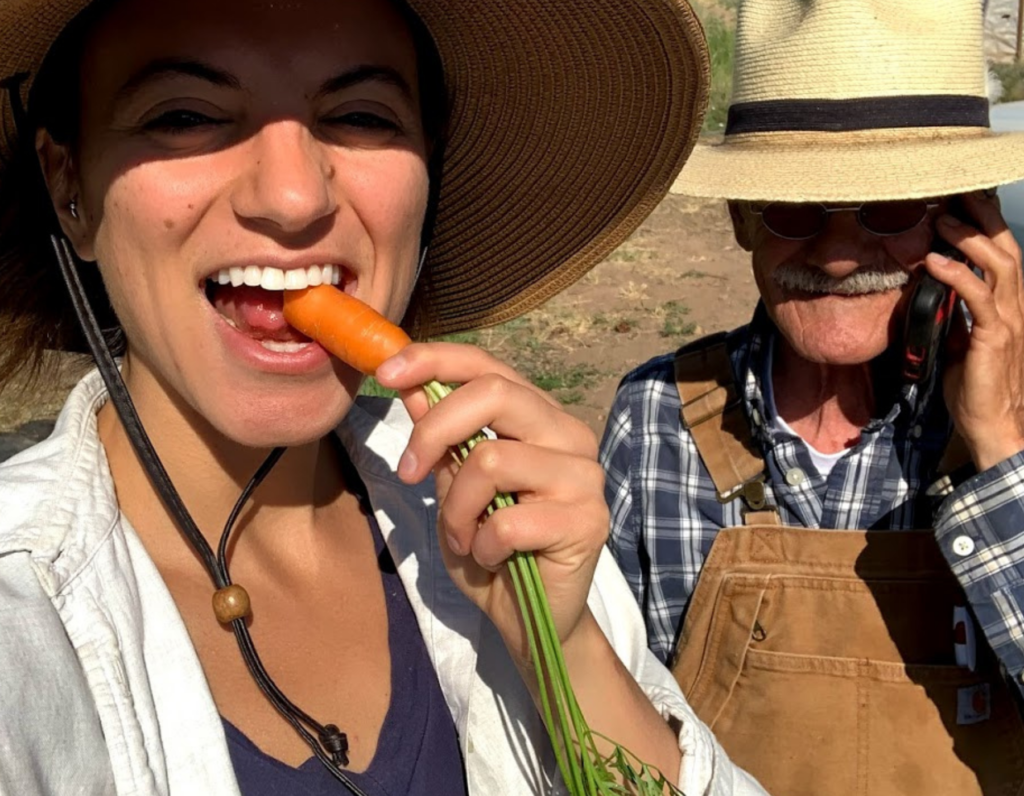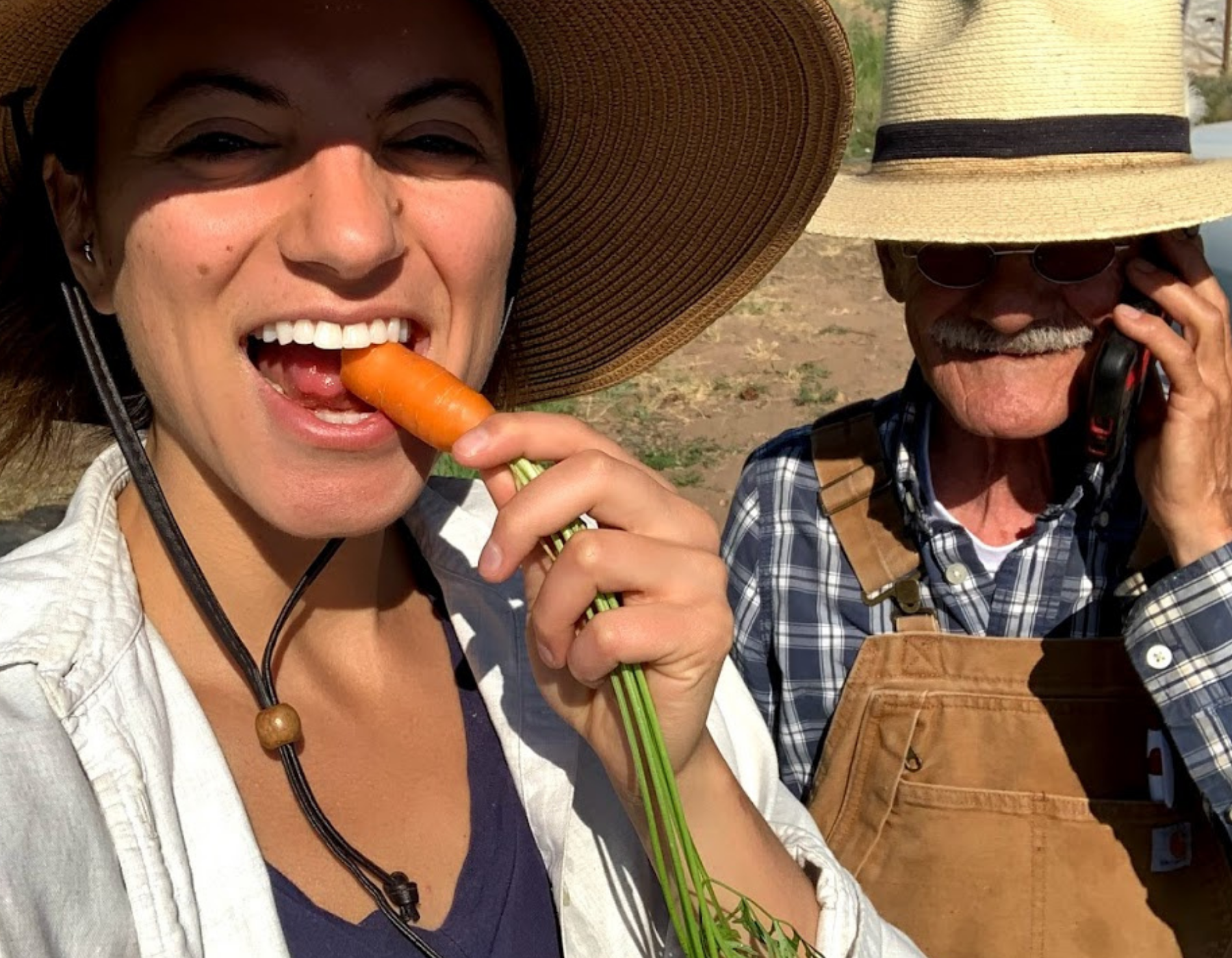 Ts'uyya Farm Cooking Class
We used this recipe at a recent class at Ts'uyya farm, and everyone loved it. When making the recipe, add your spices, taste, and then add more if you want it more spiced. Best of all – have fun trying some new flavor combos!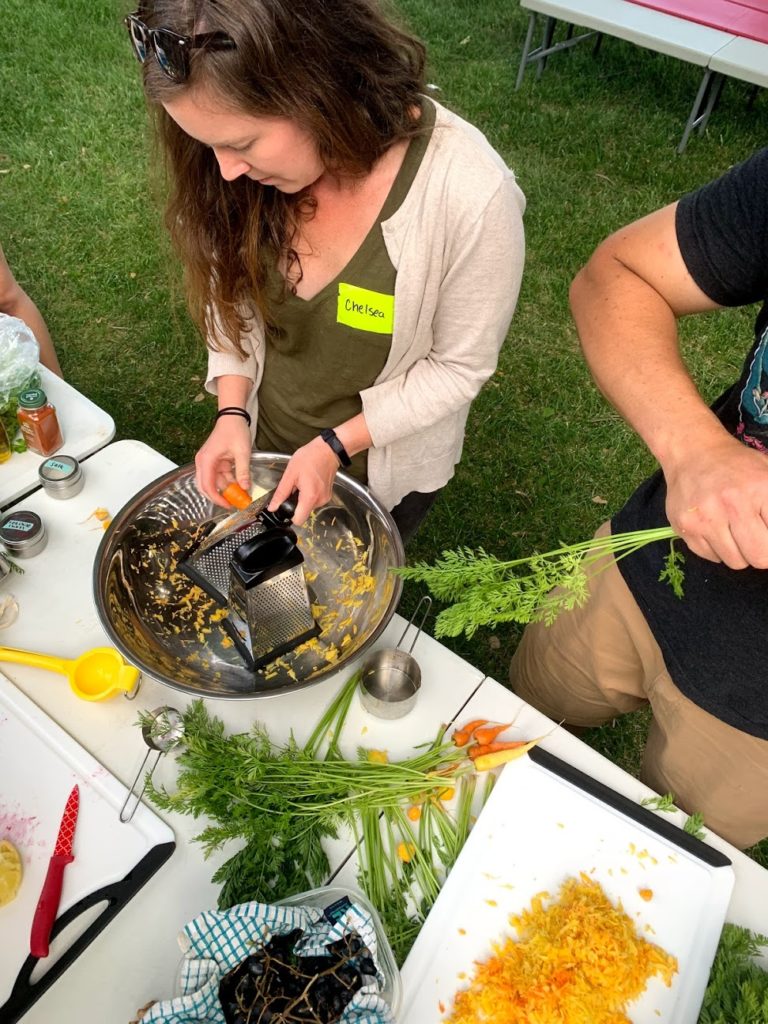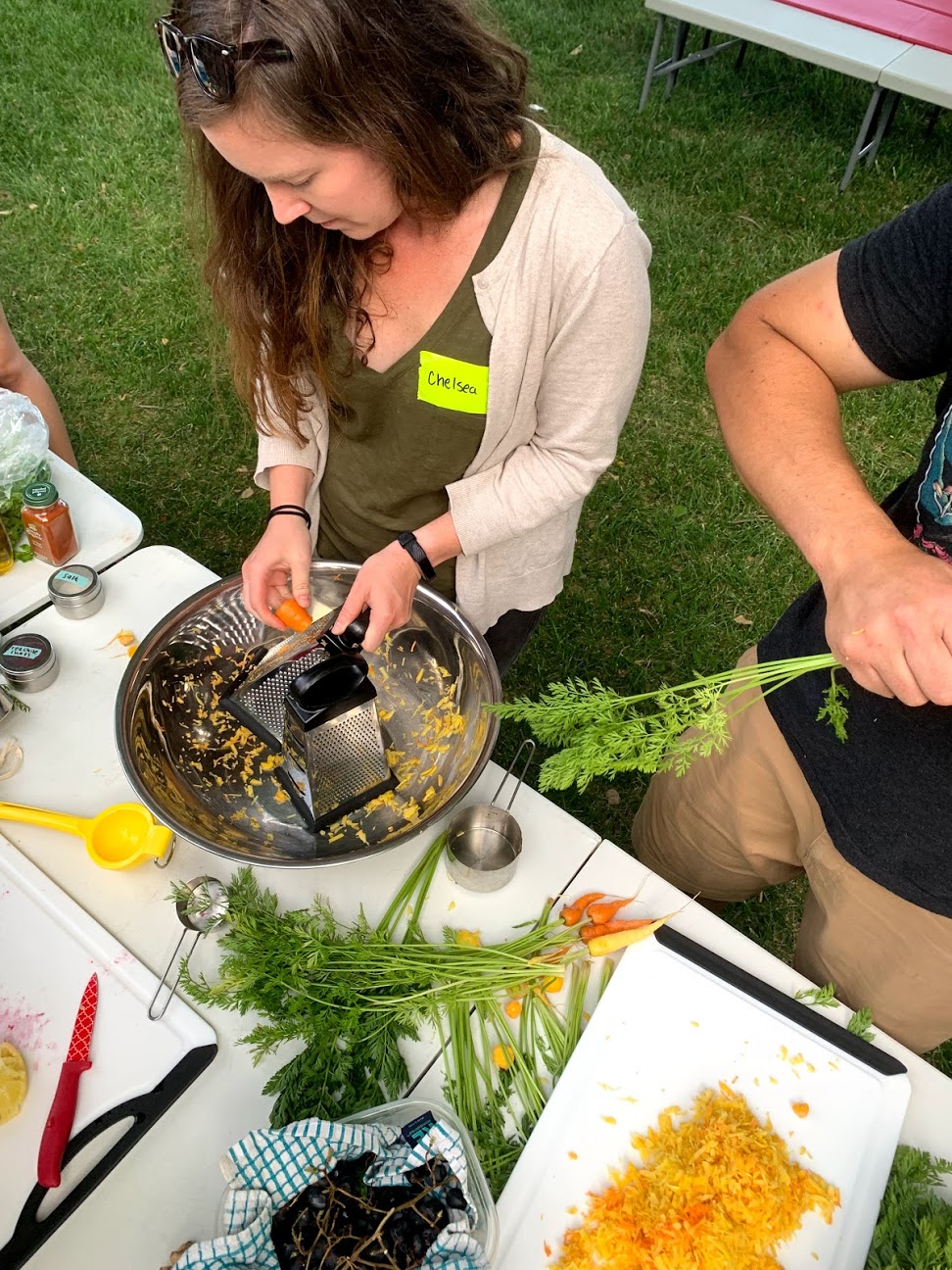 Spiced Carrot Salad
Sweet shredded carrots with tasty spice blend!
Servings:
6
1/2 cup servings
Ingredients
1

lb

carrots, shredded (about 3-4 cups)

The more colors the better!

2

tbsp

lemon juice

1/2

cup

raisins or sliced grapes

optional

1/4

cup

parsley or cilantro, chopped

1/4

cup

olive oil

1/4

cup

nuts (almond, pistachio, etc), chopped
Spice Blend
1

tsp

cinnamon

t

tsp

cumin

1

tsp

paprika

regular or smoked

1

tsp

salt

1/4

tsp

cayenne

more or less depending on spice preference
Instructions
In a small bowl, add raisins and lemon juice. Allow raisins to sit and plump up for about 5 minutes

In a large bowl, add all ingredients. Mix well.
Notes
Once you have added all spices and mixed well, taste the dish. If you think it could use more spices, go for it!
You can make this dish in advance, and keep it in the fridge. The flavors actually get better the longer they sit together!